Who is Emmanuel in the Holy Bible?
Introduction
The name Emmanuel usually rings alongside Christmas bells during the yuletide season.
The name Emmanuel means God with us. However, who is Emmanuel?
What are the origin and spiritual significance of the name Emmanuel to believers today?
This article provides answers to these questions.
The origin of Emmanuel.
Emmanuel appears in the Bible three times: twice in the Old Testament (Isaiah 7:14 and 8:8) and once in the New Testament (Matthew 1:23). But before we discuss where the name Emmanuel appears in the Bible, let's clarify the spelling.
There are two variations of the name's spelling in the Bible: Emmanuel and Immanuel.
This has sparked the question: are they referring to the same person or two different people?
The answer is that Emmanuel and Immanuel are the same but differ based on Biblical interpretations.
Immanuel is the Hebrew translation of the name. Immanuel originally comes from "Immanu" (with us) and "El" (God). This spelling is used in the Old Testament, especially in the King James Version of the Bible, because the Old Testament of the Bible was written in Hebrew.
On the other hand, Emmanuel is the Greek translation of the name used in the New Testament, written in Greek.
Now, back to the first place, the name was mentioned in the Bible.
In Isaiah 7:14, the Prophet Isaiah visited the king of Judah, King Ahaz, to encourage him during a time of turmoil in his land.
At that time, Israel was divided into the northern and southern kingdoms. The northern kingdom was Israel, while the southern kingdom was Judah.
Ahaz was the king of Judah, and Israel had collaborated with Syria to wage war against Judah.
At this moment, God sent the Prophet Isaiah to Ahaz with His comforting and assuring Word that Judah would not be destroyed.
To confirm His Word, God said Ahaz will receive a sign. "Therefore the Lord Himself will give you a sign: Behold, the virgin shall conceive and bear a Son, and shall call His name Immanuel." (Isaiah 7:14)
This sign was confirmed in the New Testament when Gabriel, the angel of the Lord, appeared to a young virgin named Mary and told her she would become pregnant through the power of the Holy Spirit and give birth to a Son, who would be named Jesus (Matthew 1:18-21).
Gabriel added that the virgin birth of this Son (Jesus) is the fulfillment of Isaiah's prophecy in the Old Testament:
"So all this was done that it might be fulfilled which was spoken by the Lord through the prophet, saying: "Behold, the virgin shall be with child, and bear a Son, and they shall call His name Immanuel," which is translated, "God with us." (Matthew 1:22-23).
Who is Emmanuel in the Bible?
Matthew 1:23 has established that Jesus Christ is Emmanuel.
He is God in flesh that has come to dwell among men.
Many verses affirm God's presence with His people during the Old Testament. However, God was invisible to them.
The best of God they saw was His angels, who appeared in their glory and human forms.
But in the New Testament, Jesus, God the Son, was conceived in the womb of the Virgin Mary, born as a child, grew among men, experienced what it means to be human, and even died on the cross.
Talking about Jesus, 1 Timothy 3:16 says, "And without controversy great is the mystery of godliness: God was manifested in the flesh, Justified in the Spirit, Seen by angels, Preached among the Gentiles, Believed on in the world, Received up in glory."
John 1:1-5 tells us that Jesus is the Word of God present in the beginning.
He is the Word, the creative force that created everything we can see and not see.
John 1:14 then says, Jesus, the Word became flesh, dwelled among us, and revealed God's glory to us. So Jesus is Emmanuel. He is the perfect representation of the phrase, "God with us."
Jesus Christ is the fulfillment of God's promise to His children that He will always be with them and will never leave nor forsake them (Joshua 1:9, Deuteronomy 31:8).
God emphasized in the scriptures that His presence will guard His own from danger (Isaiah 41:10). He did this in many ways. However, Jesus personified that promise.
For example, Isaiah 43:2 says, "When you pass through the waters, I will be with you; And through the rivers, they shall not overflow you. When you walk through the fire, you shall not be burned, nor shall the flame scorch you."
Jesus practicalized this scripture in Mark 4:30-39, Matthew 8:23-27, and Luke 8:22-25 when He and His disciples were crossing water in a boat, and the tempest arose to destroy and tear the boat apart and consume them.
Jesus arose and rebuked the wind, and there was calm. God was indeed physically present with His disciples in the waters.
In the Old Testament, the Bible records that God parted the Red Sea when the Israelites were about to cross the Red Sea after they were delivered from the chains of captivity in Egypt.
His presence went with them as they walked on dry ground and crossed to the other side.
His presence was also present through the pillars of cloud and fire that went before them day and night (Exodus 13:21).
All these were evidence of God being with the Israelites. However, the difference between His presence in the Old and New Testaments is that they did not see Him physically.
However, Jesus came to fulfill the scripture, manifesting God's power and bringing His promises into manifestation.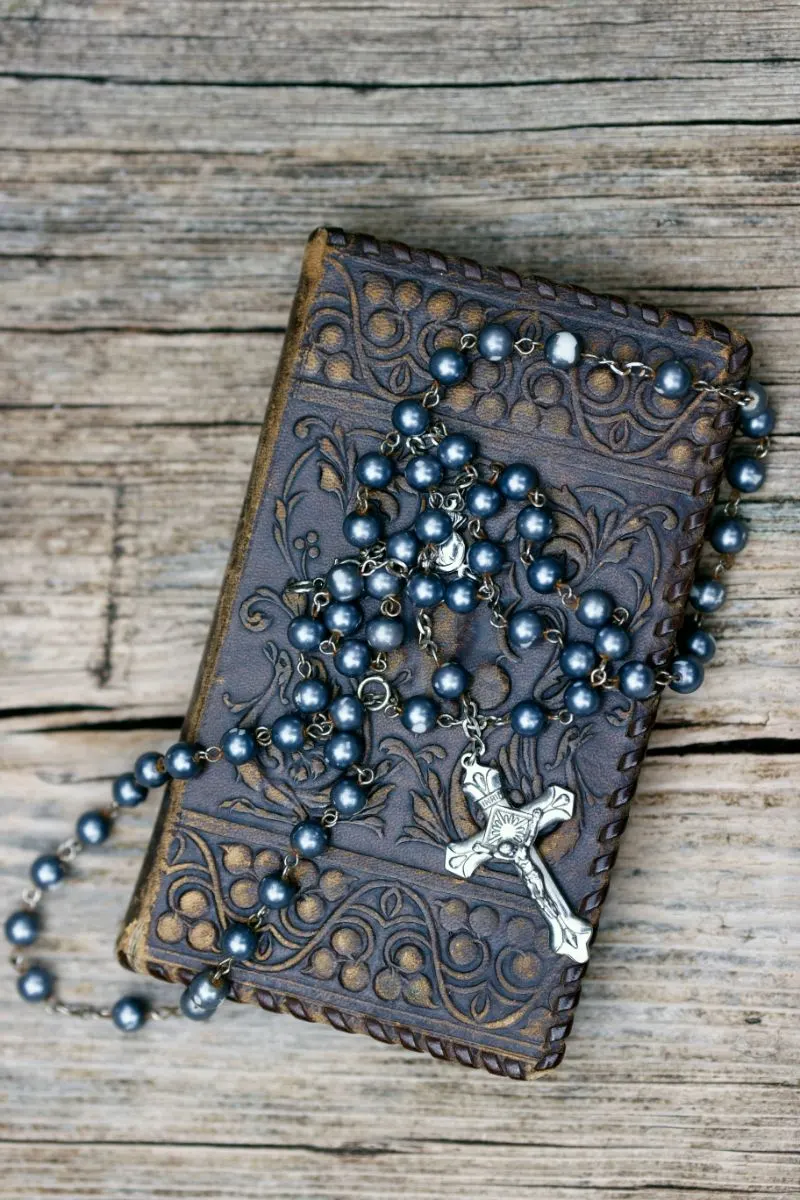 The significance of Emmanuel
The name Emmanuel has a profound spiritual meaning to all the children of God.
Apart from the fact that God's people could see the glory of God revealed through Jesus, salvation would never have been possible without God coming in the flesh.
The purpose of Emmanuel or God being with us in the New Testament was for the atonement of our sins to be possible.
The Bible says, "This is love: not that we loved God, but that he loved us and sent his Son as an atoning sacrifice for our sins" (1 John 4:10).
God came to us not to exert authority or establish a government like Herod thought. Instead, He came as an ordinary man, born in the manger and experienced life like we all do.
Most importantly, He laid down His life on the cross of Calvary so that His blood would wash away our sins and we would be reconciled unto God.
Therefore, Emmanuel symbolizes hope and deliverance to those who acknowledge and embrace it. The name represents God's love made visible and tangible among His people.
Throughout the New Testament, God's people experienced His love through His supernatural deliverance, healing, and blessings.
However, in the New Testament, God's people saw the manifestation of God's love at the highest level.
Here's how John 15:13 describes Jesus' (Emmanuel) love, "Greater love has no one than this, than to lay down one's life for his friends."
Why is the name Emmanuel important today?
The birth of Jesus as Emmanuel demonstrates God's faithfulness in keeping His promises.
This is good news to Christians today that God has not forgotten us, and every Word He has declared upon our lives will come to pass if we remain faithful to Him.
Sometimes, we feel like giving up when we face difficulty and expect that God comes through for us according to His promises. But from the duration of Isiah's prophecy and its manifestation, we learn that God has His timing for everything in our lives.
But it is certain that His Words will never return to Him void. "So shall My word be that goes forth from My mouth; It shall not return to Me void, But it shall accomplish what I please, And it shall prosper in the thing for which I sent it." (Isaiah 55:11)
"God with us" assures us of God's presence in our lives.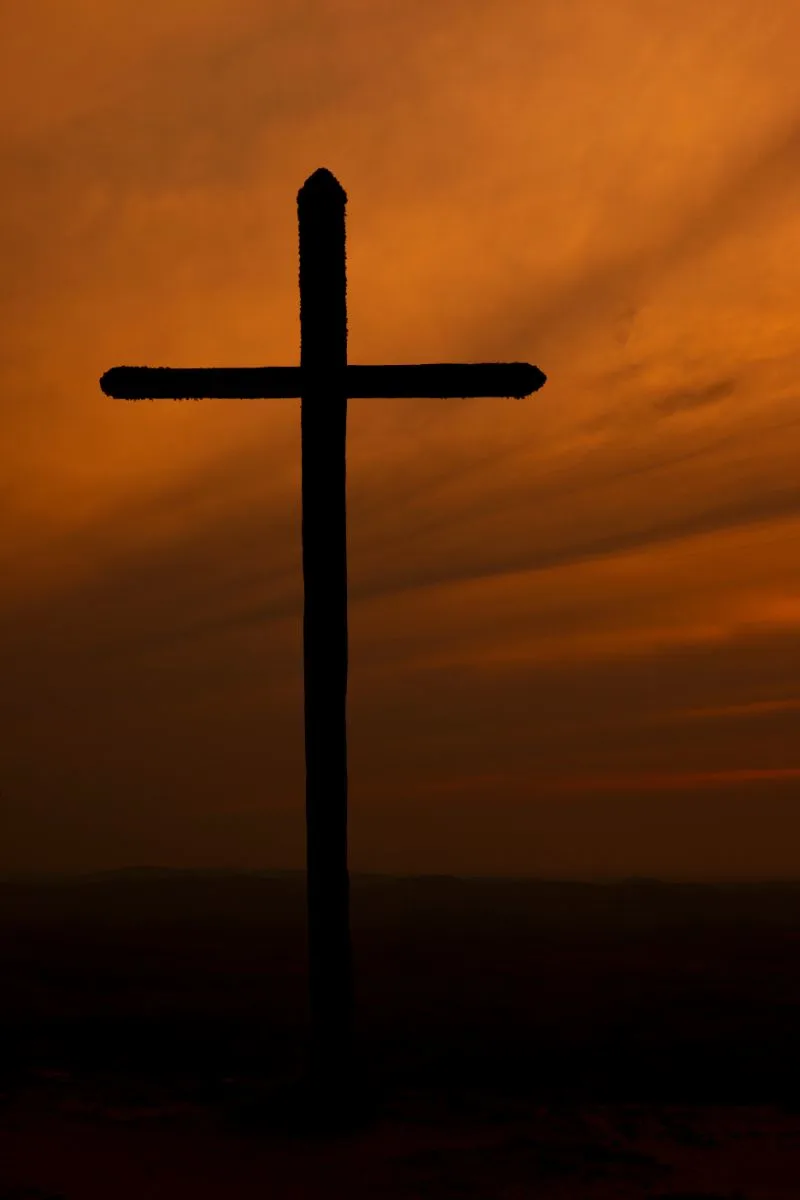 This presence brings comfort, guidance, and a sense of God's closeness in the lives of believers.
Although Jesus has ascended into heaven, He has not left us lonely nor deprived us of His presence.
He has sent His Holy Spirit, who is not only around us but dwells in us (John 14:15-31).
The Bible describes us as the temples of the Holy Spirit (1 Corinthians 6:19-20). However, we must maintain a holy and righteous life to keep enjoying this fellowship with the Holy Spirit.
Emmanuel is not just a name; it represents a profound theological truth.
Jesus, as Emmanuel, came to save humanity from sin and offer reconciliation with God. The birth of Jesus marked the beginning of God's redemptive plan for humanity.
Through His life, death, and resurrection, Jesus provides salvation and eternal life, reconciling people with God. Our lives would have been destroyed if Emmanuel was not born.
We would be eternally doomed if Jesus had not come to pay the ultimate price with His life.
So, God with us is a message of salvation that translates us from the kingdom of darkness into God's marvelous light and brings peace, joy, and happiness.
In times of difficulty and adversity, the name Emmanuel reminds us that God is with us.
It brings hope and comfort, knowing that God is present in our struggles, guiding us through life's challenges and providing strength and assurance in times of need.
The presence of Emmanuel assures believers that they are not alone in their journey of faith.
This hope and comfort are much needed in this perilous time when people face untold difficulty, and the church is fighting different battles from the kingdom of darkness.
The name Emmanuel assures us that we have hope and a future in God no matter how today is. We know that light comes after the darkness, and morning comes even after the darkest night.
We have a consolation in Christ's finished work, which confirms that although we will face tribulation on earth, we should cheer up because He has overcome the world.
The name Emmanuel encourages us to cultivate a deep and personal relationship with God. It reminds us that God desires to be close to His people, and they are invited to seek, worship, and commune with Him daily.
Today, God is not only with us but inside us.
He lives in us, and us in Him.
Therefore, we have His power, wisdom, and virtues. For example, having God in us helps us to manifest the fruits of the Holy Spirit. "But the fruit of the Spirit is love, joy, peace, longsuffering, kindness, goodness, faithfulness, gentleness, self-control. Against such there is no law" (Galatians 5:22-23).
These fruits empower us to live well with people, including our enemies, and build a solid relationship with God because we will always live according to His will and purpose for our lives.
Final Thoughts
God wants to dwell with us because He delights in His precious creatures.
The Bible records how God visited Adam and Eve in the cool of the day in the Garden of Eden. However, sin brought a separation.
Jesus Christ, our Emmanuel, came to restore that relationship. He is the force that binds us with the Father.
However, we must run away from sin to always have God by our side so His scripture Word will be fulfilled. "And I heard a loud voice from the throne saying, 'Behold, the dwelling place of God is with man. He will dwell with them, and they will be his people, and God himself will be with them as their God.'" (Revelation 21:3)
READ THIS NEXT:
Is it a Sin to get a Tattoo of a Cross?
What is God's favorite color in the Bible?