What do peaches symbolize in the Bible?
Introduction
The Bible uses fruits in different passages to discuss spiritual lessons and principles.
One of these fruits is the peach.
Peaches are used in the Bible to represent God's goodness, love, and blessings. It is also a symbol of fruitfulness and sweetness.
However, some debates have been ongoing about the Bible using peaches, apricots, and apples interchangeably.
This is widely based upon different interpretations of the Bible.
Therefore, this article will highlight scriptures that use apricots and apples, fruits closely related to peaches, when discussing the significance of this juicy fruit according to the Bible.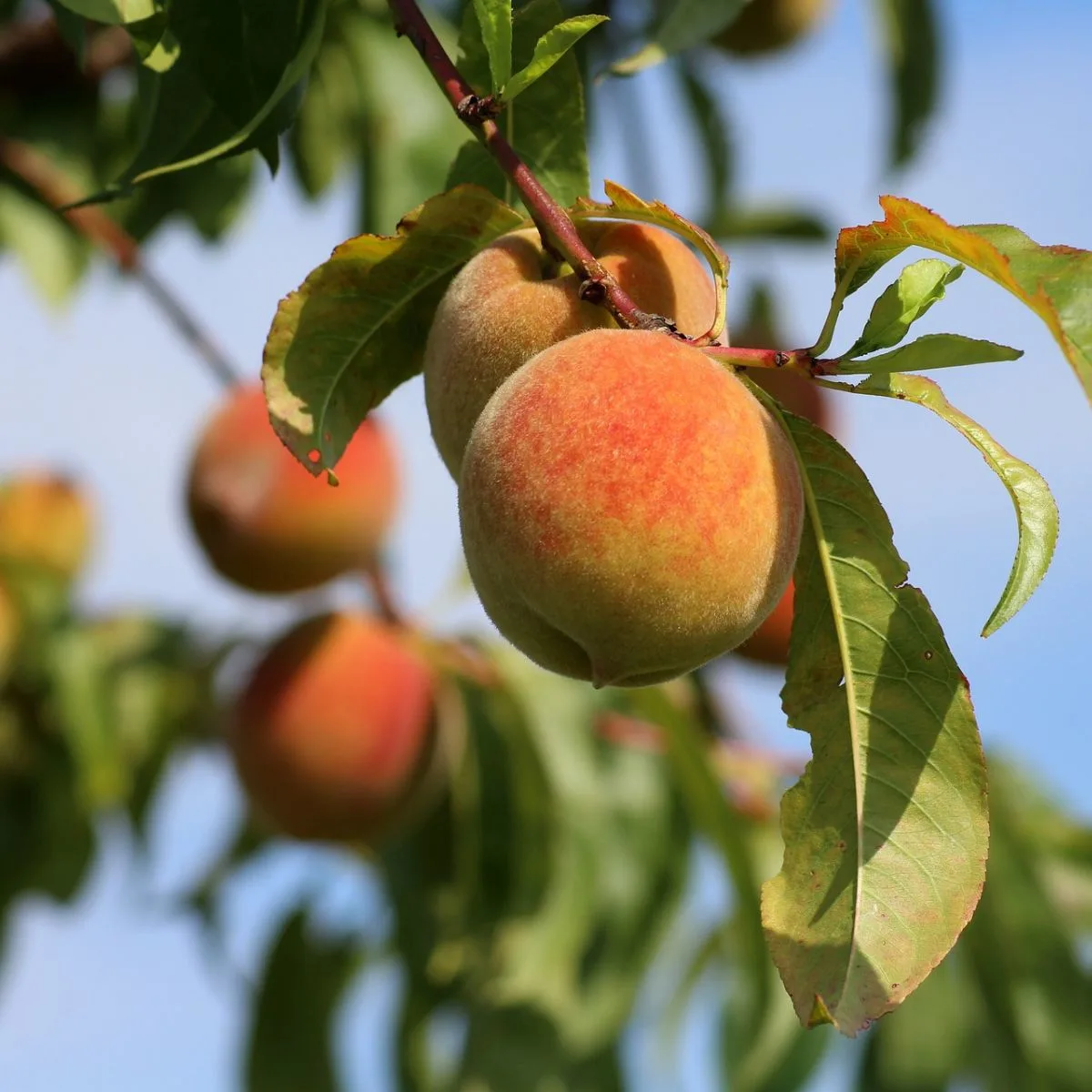 Meaning of peaches in the Bible
It represents love
"Like an apricot tree among the trees of the forest, so is my love among the young men. I delight to sit in his shade, and his fruit is sweet to my taste." (Song of Songs 2:3)
Peaches symbolize love. It expresses the intimate relationship between lovers and the beauty of it. The shade in this verse represents the protection and assurance a lover derives from their partner. It is the confidence in one's partner's faithfulness and commitment.
Jesus is the lover of our souls.
His love is unconditional, pure, and true.
His love was proven through His eternal sacrifice on the cross, where He gave His life to save us from sin and death.
Jesus' love for us stands out even far above our parents and spouses' love.
Finally, just as ripe peaches are succulent, juicy, and sweet, so will the taste of God's love be in your heart.
God's love will bring you peace, joy, and everlasting joy.
Seeing a peach or peach tree is a sign that God loves you.
It doesn't matter whether you have wronged God or in sin; His love is genuine and true.
Even though His anger is kindled against those who go against Him, He still has a soft spot for His creatures. God's heart is soft as a peach fruit.
A symbol of communion
"Who is this coming up from the wilderness, leaning on the one she loves? Woman I awakened you under the apricot tree. There your mother conceived you; there she conceived and gave you birth." (Song of Songs 8:5)
The "wilderness" may symbolize a challenging or difficult period in the bride's life.
The "coming up" from the wilderness can represent a growth, transformation, or spiritual ascent journey.
The phrase "leaning on the one she loves" indicates a close and intimate relationship between the bride and her beloved. It suggests trust, dependence, and a strong bond.
The imagery of being "awakened" under the apricot tree can be interpreted as a metaphorical awakening to love or a deeper spiritual awareness.
Therefore, the peach tree could symbolize a place of revelation or encounter with the bridegroom, where the bride's understanding and feelings are awakened. Seeing a peach can mean you are about to reach a higher spiritual consciousness.
A symbol of God's provision
"And God said, "See, I have given you every herb that yields seed which is on the face of all the earth, and every tree whose fruit yields seed; to you it shall be for food." (Genesis 1:29)
God placed Adam and Even in the Garden of Eden when He created the heaven and earth.
He did not leave them idle, helpless, or hungry. Instead, He provided trees with abundant fruits for them to eat and be sustained.
God created all the trees. Therefore, peaches were part of the fruits He made available for His creation.
Peaches signify God's provision.
It represents God's sustenance. God proves His love by providing for our needs.
His most precious gift to us is Jesus Christ (John 3:16).
Peaches are God's precious gift to nourish our bodies.
They symbolize spiritual sustenance and blessings that come from God alone.
Seeing peaches is a sign that God is about to bless you with physical or spiritual blessings.
Be open and expectant because God will surprise you.
A symbol of God's refreshment and sustenance
"Sustain me with raisins; refresh me with apricots, for I am lovesick." (Song of Solomon 2:5)
Peaches in the Bible mean refreshment and sustenance.
God is our sustainer.
Without Him, we would wither like the grass of the field, starved of water and exposed to the heat of the sun.
Jesus says in John 15 that He is the vine, and we are the branches. Anyone who abides in Him will be sustained, flourish, and bear fruits. However, whosoever dissociates from Jesus will experience gradual death as the life of God drains out of them.
God also refreshes us with the dew of heaven.
He waters us and nourishes our souls with the Living Water.
Jesus is the Living Water.
He told the Samaritan woman at the well that whosoever drinks the water He offers will never thirst again because they will receive ultimate satisfaction in their souls.
Therefore, peaches symbolize God's commitment to fulfilling His Word and promise to sustain and refresh us physically and spiritually.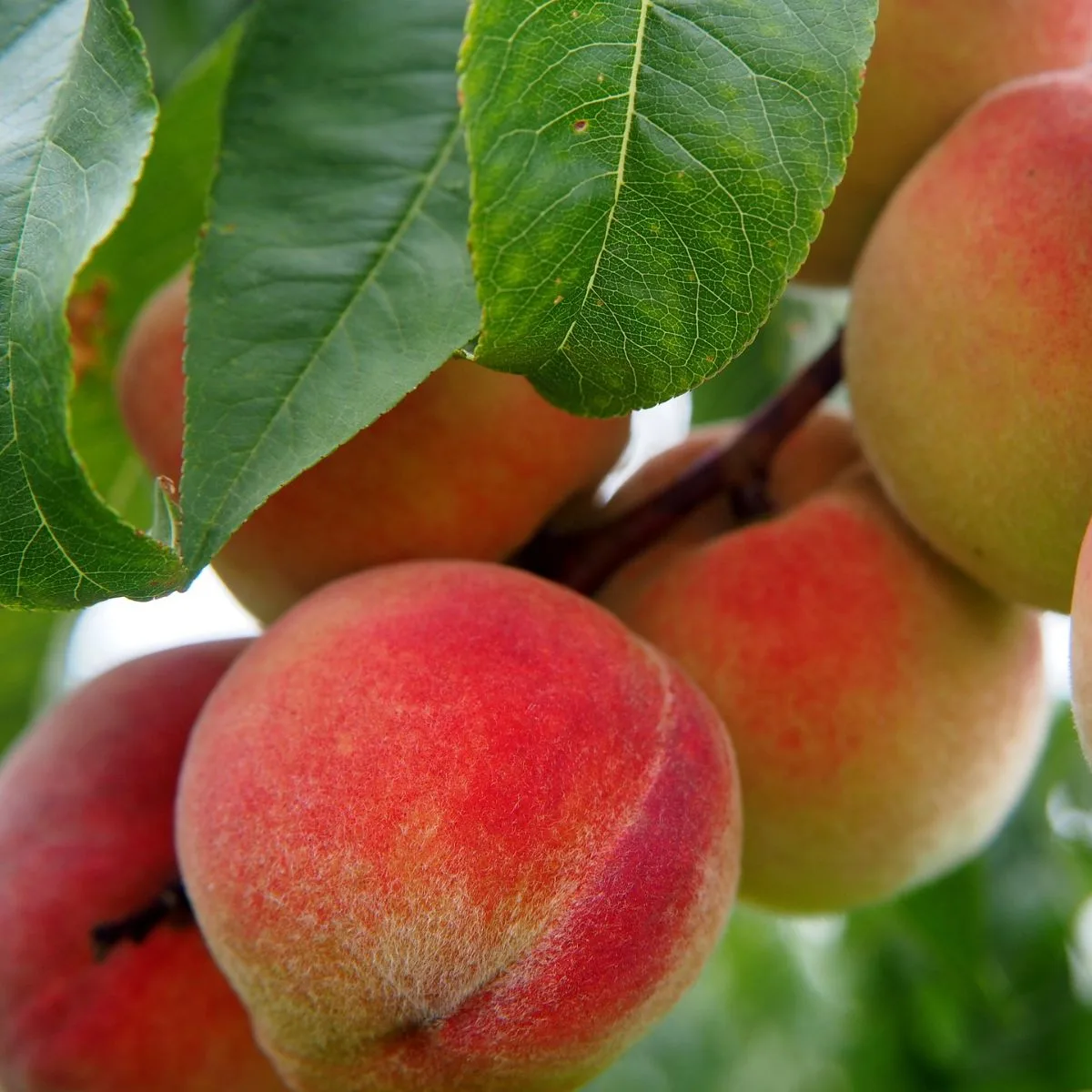 What do peaches symbolize in the Bible?
It represents God's goodness and blessings.
A tree of peaches is a delight. Its nutritional value is rich. Peaches are a good source of vitamins and minerals, including vitamin C, vitamin A, potassium, and dietary fiber.
They are relatively low in calories and fat. Peaches offer several health benefits due to their rich nutritional content.
They are a good source of antioxidants, which may help protect cells from damage caused by free radicals.
The dietary fiber in peaches can support digestive health and help regulate blood sugar levels.
All these health benefits position peaches as a symbol of God's goodness and blessings.
Peaches are also in high demand, making it a fruit with great commercial value.
As such, peaches represent God's interest in our health and finances.
Not only those God wants us to be healthy and spiritually sound, but He also delights in our financial prosperity. 3 John 1:2 says, "Beloved, I pray that you may prosper in all things and be in health, just as your soul prospers."
Peaches remind us of God's desire for us to experience all-around prosperity.
So, when next you pluck a peach from your backyard or orchard, remember to thank God for daily loading us with benefits (Psalm 68:19)
It's a symbol of the richness and sweetness of God's blessings.
"The blessing of the Lord makes one rich, And He adds no sorrow with it." (Proverbs 10:22)
Peaches are indeed a symbol of God's blessings. However, it also reminds us that different blessings exist.
Some blessings come through corrupt and dubious means.
These are riches and wealth given by the devil.
These blessings are similar to those God gives, but in reality, there are huge differences.
One such difference is the enemy's blessings come with sorrow, troubled mind, fear, and other negative feelings.
For example, someone who robs the bank to become rich will live their life always watching their back.
They will always be triggered by the sound of a siren and horrified by the sight of law enforcers.
However, those whose blessings come from above, who didn't engage in any dubious or fraudulent act to get riches and wealth, have peace of mind. They are not bothered nor afraid of anything because they know their wealth is secured.
This is what peaches also represent. It reminds us of the sweetness of God's blessings that brings ultimate satisfaction.
God's blessings are like ripe and juicy peaches; when you take a bite, you experience a burst of sweet, flavorful juice.
Psalm 34:8 says, "Oh, taste and see that the Lord is good; Blessed is the man who trusts in Him!"
Do you want sweet blessings that are sure and come with other benefits like peace of mind, joy, and satisfaction, then trust in God.
It represents the nourishment of the soul.
Peaches nourish the body with lots of vitamins, carbohydrates, fiber, cholesterol, sodium, etc.
They also represent spiritual nourishment. Spiritual nourishment is the nutrients we need to be spiritually strong and vibrant.
We get this nourishment from God by praying, studying, meditating on the Bible, and obeying God's command. Isaiah 40:31 says, "But those who wait on the Lord shall renew their strength; they shall mount up with wings like eagles, they shall run and not be weary, they shall walk and not faint."
Thus, peaches remind us of the importance of being spiritually strong.
As we are conscious of maintaining a healthy body, we must pay attention to our spiritual health.
We must avoid anything that will drain and weaken us spiritually and focus on God, our source of life and strength.
It represents the importance of spiritual growth and maturity.
Peaches thrive in temperate climates with well-drained soil and adequate sunlight.
Favorable weather condition makes them set fruit correctly. Just as peaches need a good environment to thrive, a believer needs an excellent climate to spiritually grow and be productive.
A believer who wants to experience genuine spiritual growth in their life must be willing to be planted in God's Word, spend time among fellow believers, and cut off weeds like distractions and sins.
While we understand the importance of spiritual growth and maturity, we must also recognize the need to put in personal efforts to achieve that.
A farmer who desires a healthy and productive orchard of peaches must roll up his sleeves and get his hands dirty.
You are the farmer of your life; you must make conscious efforts to grow and mature spiritually.
However, God is your helper. He can strengthen and furnish you with the required wisdom for success as you cultivate your heart. Therefore, a ripe peach represents a mature Christian, sound in God's Word and doctrine (Titus 1:9). "And Jesus increased in wisdom and stature, and in favor with God and men." (Luke 2:52)
It represents the importance of bearing spiritual fruit.
One of the key spiritual significance of fruits in the Bible is its symbol of spiritual virtues, also known as fruits of the Spirit.
"But the fruit of the Spirit is love, joy, peace, longsuffering, kindness, goodness, faithfulness, gentleness, self-control" (Galatians 5: 22-23).
Every true believer must bear most of these fruits to be genuinely identified as God's children.
Peaches are known for their tenderness.
A ripe peach is not tough or hard to bite.
This quality can easily pass for gentleness in the gifts of the Spirit. Believers must be gentle and tender-hearted like juicy fruit.
We must be kind and compassionate toward others. Matthew 10:16 admonishes us to be gentle as a dove.
If fruits were to be used in this verse, it would be as gentle as a peach.
The world is already hard enough on people.
Many have been bruised and hurt by harsh treatments and comments.
We must be as gentle as peaches, binding their wounds and healing their broken hearts.
We must be the healing balm they need and help them attain wholeness again.
It symbolizes weakness and proneness to attack
"All your forts are like peach trees, the lush peaches ripe, ready for the picking. One shake of the tree and they fall straight into hungry mouths." (Nahum 3:12)
Peach trees typically range in height from about 6 to 25 feet (2 to 7.5 meters).
Peach trees are relatively shorter compared to some other fruit trees.
Also, Peach trees have relatively soft wood compared to some other fruit trees.
This can make them more susceptible to breakage, especially when laden with heavy fruit or during strong winds.
These two qualities make the peach tree a symbol of spiritual weakness.
It means one can be easily attacked by the enemy and overcome.
What can make a Christian prone to spiritual attack and defeat is sin.
Sin drives away God's presence, which gives strength and protection and gives the enemy easy access to steal, kill, and destroy.
Believers must stand firm and rooted in Christ, the Solid Rock, so that when the wind of life blows violently against us, we will withstand and overcome it (Matthew 7:24 -28).
READ THIS NEXT:
Who Is The Most Beautiful Woman in the Bible?